Prunes wholesale by Samrin Trade – qualitative and healthy dried fruits from Uzbekistan. We offer to buy beautiful dark blue and black prunes. All the dried fruits undergo thorough cleaning and inspection with the help of X-ray and metal detector. Our products are certified; they comply with all the EU standards, and undergo mandatory procedure of customs control.
Description
From us you can buy prunes wholesale, in amounts from 1 ton. The delivery is carried out worldwide, by means of ships, trains, or trucks. To ensure long storage life, a potassium sorbate (E202, one of the preservatives that are safest for the human health) is used in the production process. Oil or glycerol are used to give the product its shine.
Humidity not exceeding 28 %.
Sizes: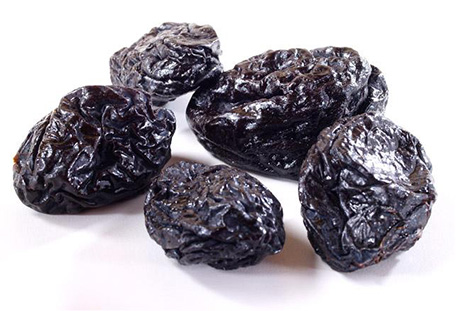 70/80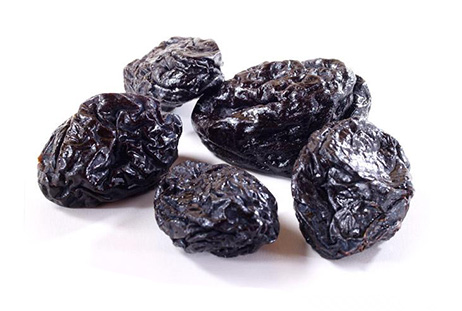 60/70
What is a prune?
A prune is a dried plum that had its stone removed manually or mechanically. The best sort of plum for drying is a sort called greengage: its pulp is hard enough and contains a big amount of sugar. Thanks to these properties, we can get beautiful dried fruits without using any fermentation. A tasty and qualitative prune is a little bit shiny, and has fleshy and springy pulp.
Beneficial features of the prunes
The prunes are very useful in dealing with gastrointestinal tract disorders because of the ballast substances it has. A prune infusion helps to get the digestion system back in shape. Enriching your ration with prunes will help to lose weight. The vitamins А, С, В1, В2, and Р, and such substances as potassium, phosphorus, sodium, calcium, and iron, make prunes very useful in case of anemia and vitamin deficiency.
The use of prunes
The prunes are widespread among the cuisines of the world; they are widely used in desserts and sauces for meat. In the North Africa, the prunes became one of the most important ingredients of tajine, a dish traditional for Morocco, Algeria, Tunisia, and Libya. A traditional Jewish dish tzimmes also includes prunes. In some Scandinavian countries, prunes are an important part of the Christmas cuisine: porridge kissels and fruit soups.
100 g of the product approximately contain:
Carbohydrates
Sugar
Dietary fibers
60 g
55 g
5 g
Proteins
2,5 g
Fat
Saturated fat
0 g
0 g
Energy value
1130 kJ /
575 kcal
Production
Main stages of production:
Vibratory separator

Cascade wash

Drying

Calibration

Laser scanner

X-ray apparatus

Manual sorting

Packing and metal detector