Samrin Trade offers to buy natural dried apricots wholesale. Our dried fruits are a high quality product that corresponds to the quality norms and standards, and is certified for sale on the European markets. We sell natural dried apricots in amounts from 1 ton to the full truck. The delivery can be arranged worldwide by the fastest and the most convenient method: by sea, by railroads, or by the conventional roads.
Description
The natural dried apricots are dried without any preservatives, therefore the amounts of sulphur dioxide in the product does not exceed 50 mg/kg.
Available sizes: 2, 8.
Sizes: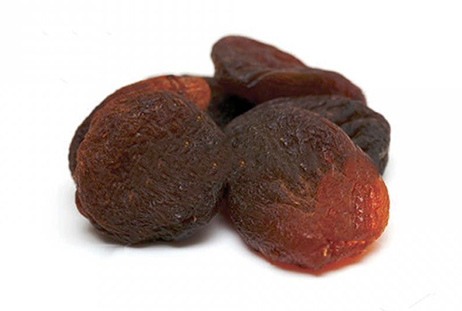 2: large dried apricots
101 – 120 pcs/kg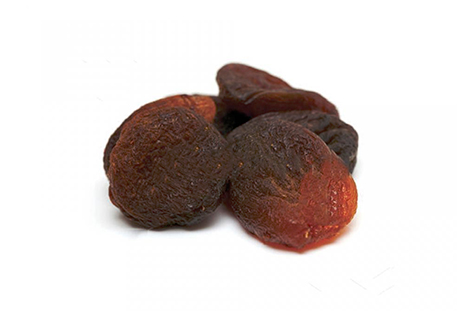 8: industrial dried apricots
221 – 240 pcs/kg
What are the natural dried apricots?
The natural dried apricots differ from the ordinary dried apricots by the means of drying – they are dried under the sun for a week. As a rule, these dried fruits are darker and sometimes they have small spots that appear due to the sunrays, but this does not affect the taste and the beneficial features of the fruits in any way.
Beneficial features of the natural dried apricots
Just like any other dried fruits, the dried apricots are valued for the huge amounts of beneficial substances that retain in the fruit during the process of drying. Natural dried apricots have less vitamins than the fresh apricots, but they compensate this with the amount of minerals they contain: the dried fruits are rich with potassium, magnesium, calcium, iron, and phosphorus. In addition, they contain a lot of vitamin B5 and pectins, and the amounts of glucose, sucrose, and fructose sometimes reach up to 80%.
The use of natural dried apricots
The dried apricots are used both as a separate dish and as an ingredient of the sweet, vegetable, fish, and meat dishes: they bring sweet and sour taste and pleasant aroma to the meal. Many people like to make compotes and other drinks from the dried apricots. Chopped dried apricots are used as a filling for cakes and confectionery products. Puree made from the natural dried apricots serves as a basis for the face and hair masks.
100 g of the product approximately contain:
Carbohydrates
Sugar
58 g
58 g
Proteins
4,1 g
Fat
Saturated fat
0,6 g
0 g
Energy value
1456 kJ /
348 kcal
Production
Main stages of production:
Vibratory separator

Cascade wash

Drying

Calibration

Laser scanner

X-ray apparatus

Manual sorting

Packing and metal detector