We offer to buy brown raisins wholesale; here you can buy standard raisins for packing, as well as the so-called small confectionery raisins. During the production process, the raisins undergo double rinsing and cleaning with the help of laser scanner and x-rays.
Description
Raisins by Samrin Trade have all the necessary certificates that correspond to the EU standards, and undergo the necessary additional customs control. The deliveries are carried out worldwide, in amounts from 1 ton.
Humidity – not more than 17%.
The amount of ochratoxin "А" – less than 10 mg/kg.
Sizes: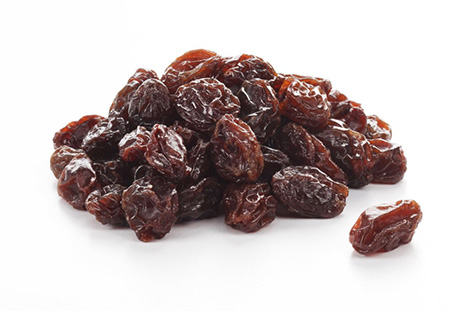 Standard
250-350 berries
per 100 grams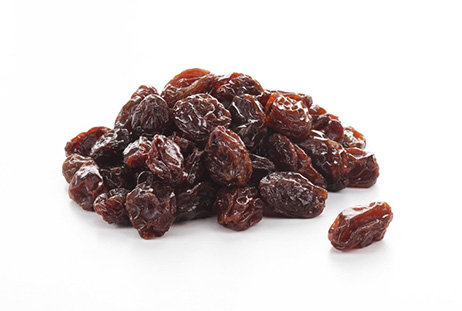 Small
350-500 berries
per 100 grams
How the brown raisins differ from the others?
When buying brown raisins, you can be sure about their quality, because the colour is the easiest way to tell whether any preservatives were used in the production of the raisins. When drying naturally, any sort of bright raisins will become dark and its peel becomes matt.
The beneficial features of brown raisins
Unlike the bright sorts, the brown raisins does not receive treatment with preservatives. Due to this, the brown raisins contain much more potassium, iron, and vitamins (vitamin A, different vitamins of the group B, as well as vitamins C, E, and K) than the other sorts do. This abundance of beneficial elements allows using brown raisins as a kind of natural biologically active food supplement. This supplement will help to prevent many diseases, and will help to soothe the nervous system and to improve sleep.
The use of brown raisins
The brown raisins are mostly used in making of flour and confectionery products; the culinary amateurs are fond of them, too. The dried fruits are actively used in various bakery products, in making of curd desserts, ice cream, and various confection. Many people use dried grapes at home as an important ingredient of many drinks: kvass, home wine, and different compotes.
100 g of the product approximately contain:
Carbohydrates
Sugar
Dietary fibers
67,80 g
65,90 g
1,90 g
Proteins
2,3 g
Fat
Saturated fat
0,1 g
0 g
Energy value
1139 kJ /
272 kcal
Production
Main stages of production:
Vibratory separator

Cascade wash

Drying

Calibration

Laser scanner

X-ray apparatus

Manual sorting

Packing and metal detector